Puzzling Ideas…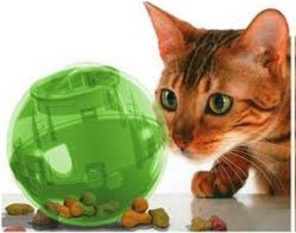 What you feed your cat is important, but have you thought about how you feed them? All cats are carnivores and have a strong hunting instinct. Multiple small meals meet their instinctive needs verse one large meal a day. If you have more than one cat they prefer to eat alone. Even if they will eat together it doesn't mean they should eat together. Eating together may cause gorging, fighting or anxiety. Cats are pretty good at hiding signs of distress, but stress can lead to medical or behavioral issues.
A few feeding tips include, feed cats separately away from other pets or small children. Do not free feed, this causes weight and cat competition issues. Using puzzle feeders can satisfy the desire to hunt by keeping your cat busy working to get the food to fall out. This method of feeding will provide both mental and physical stimulation. Feeders may vary in complexity, so always start easy and work into more difficult toys. These puzzles do not add stress to your cat, but may help alleviate boredom, anxiety and obesity.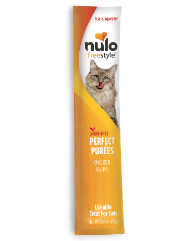 Perrfect Puree…
New from Nulo are cat Perfect Purees. These tasty lickable treats have been a feline hit. Our dogs seem to want to join in too. The Purees are:
High in moisture & rich in flavor to support hydration in a delicious way
Supports digestive health with prebiotic fiber from inulin
Great as a treat or to assist with medication
We would like to give your cat a great treat this month by offering – a buy four get one free special on the Purees. This way you can try all five flavors for the price of four or pick the one your think your cat will like best. Also, in march we are offering free purees with a purchase of Nulo cat food.
Your Support, Supports the Community…
Leash on Life appreciates all the support we receive from our loyal customers who support shopping local throughout the year. We always remember that we would not be here without you. We do our best to give back to the community that has been so kind to us. During 2018 here are just a few of the organizations we have supported with monetary donations, product donations, or donations of our time.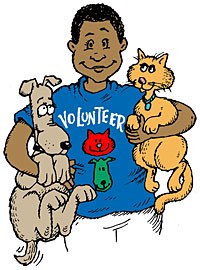 *Friends of the Animal Center Foundation *Paws and More Animal Shelter*Safe Heaven of Iowa County*Johnson County Humane Alliance*Johnson County Humane Society*Witty Kitties *Farm Sanctuary*Johnson County Therapy Dogs*Numerous K-12 schools and athletic programs*Crisis Center*Johnson County United Way*DVIP, Cooper's House*Last Hope Rescue*North Liberty Food Pantry*Fur Fun Rescue*Compeer Program*Mayor's Youth*Film Scene*Iowa City Quire*Miracles in Motion* Girls on the Run*Hounds Haven Basset Rescue*Bur Oak Land Trust*JC Dog PAC*NAMI*Make a Wish*North Liberty Fire Fighters*Women's Build Habitat for Humanity*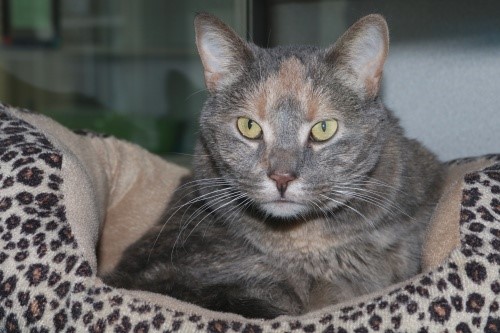 Adoptable Cat of the Month, Bella…
Bella is a beautiful 3-6 year old cat. She arrived with bad teeth and has had most removed. She is otherwise healthy and looking for a great home. Bella is available through the Iowa City Adoption Center. Call (319) 356-5295 or visit www.icanimalcenter.org  to learn more about all the animals at the Center.