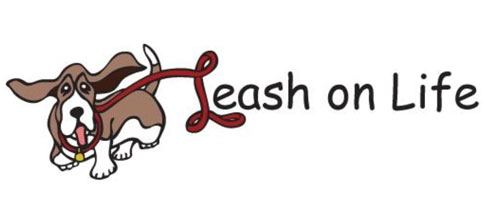 Delivery from Leash on Life | August 2017
Leash on Life is happy to bring our quality products and personal service to your doorstep. We are now offering delivery service. We will deliver on Tuesday, Thursday and Saturday. Please contact us for more information or to place an order by calling 319-354-4334 , emailing orders@leashonlife.net, or visiting our web site. Serving the Iowa City, Coralville, North Liberty & Cedar Rapids areas. Keep your eyes open for our car zipping around town!

FREE delivery on all orders through September 30, 2017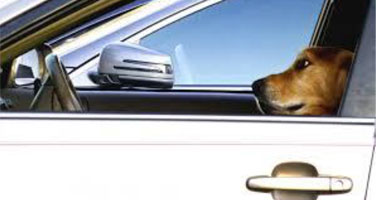 Splish Splash Who's Taking a Bath?
 Calling all dogs! Leash on Life in North Liberty, will sponsor a dog wash in our parking lot on Sunday August 13th from 11am to 2pm. The wash benefits Iowa Humane Alliance, spay and neuter clinic. Mark your calendar now—and please bring your dirty (or semi-dirty) & friendly dogs on down for a wonderful shampoo.  Bath and a nail trim, all for a $25 donation. Microchips will also be available for dogs for $25. What a fun way to spend the afternoon:  your dog gets clean, someone else gets dirty. Don't have a dirty dog and still want to get in on the good cause fun? Yummy root beer floats for $3 will keep you cool too.
Make sure your furry friends have their current rabies certificate (tag is not sufficient) with them.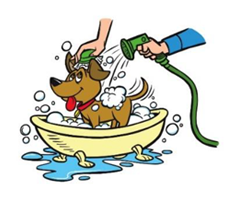 Adoptable Dog of the Month, Sandy…
Sandy is 3-6 years old. She is a silly mixed breed who is learning about the wonders of dog life. She is looking for a new forever home. Sandy is available through the Iowa City Adoption Center, call (319) 356-5295 or visit www.icanimalcenter.org  to learn more about all the animals at the Center.