Kitten Shower…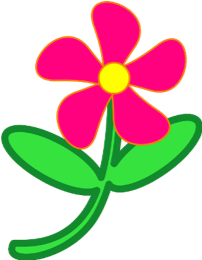 Spring flowers and KITTENS are here. Join us in helping fill the bins for the Iowa City Animal Care and Adoption Center Kitten Supply Drive. We have the wish lists here at the store. Special discounts for purchase of donated items…
Purchase over $25 receive 10% off
Purchase over $50 receive 15% off
Purchase over $75 receive 20% off
Visit all the cats and kittens at the Iowa City Adoption Center for the Kitten Shower Saturday May 11th from 11am – 1pm
Two for One…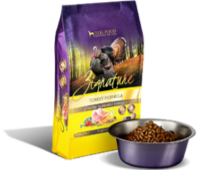 May 15th – June 15th, come in and purchase a bag of Zignature dog food and receive a FREE bottle of Primal Goat's Milk.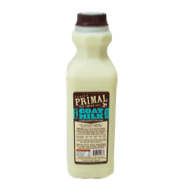 Primal goat milk is a nice digestive aid containing probiotics, vitamins, minerals, electrolytes, protein, and fatty acids.
Check Out the Time…
We are going to add some consistency to our hours between our Iowa City and North Liberty store. Starting in May, our North Liberty weekday hours will be 10am – 6 pm, Monday through Friday, same as in Iowa City. Thanks for stopping in!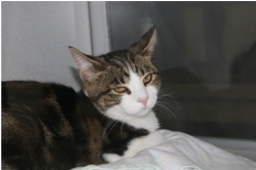 Adoptable Kitten of the Month, Kismet…

Kismet is a single 6 month old kitten. He would love an active home and maybe another cat to play with. Kismet is available through the Iowa City Adoption Center. Call (319) 356-5295 or visit www.icanimalcenter.org to learn more about all the animals at the Center.