Spot Light…
Covid19 has effected all of the wonderful pet services in our area. Here's an update on just a few of our friends.

Pooch Palace will pick up your dog and gear at your home for free and perform all "business" over the phone. Or you can drive them over, and we'll chaperone your dog to the Palace without you ever having to leave your car! Dogs can come board, play, relax, and go home (even bathed!) without us humans having to be any closer than at least six feet! Also, if you'd like to purchase a Gift Certificate or Pay Ahead for Future Services, please let us know! We make our Gift Certificates with a personal touch. Contact us at poochpalace@southslope.net or 319-624-5164. Rene`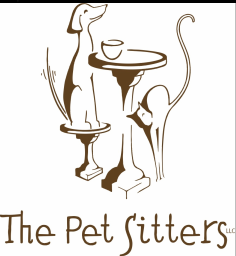 The Pet Sitters is finding its way through the pandemic. Happily, our boarding facility remains open. Business is very slow but, the kennels are ready, the yards are a luscious green and the playrooms are set up for fun. We are here to provide resources for everyone who needs us, especially, those working in essential services and those whose health has been affected by this virus. We practice social distancing both at work and at home and are making important sacrifices to maintain our own health to remain open. For more information about our services get in touch with us by email at icpetsit@yahoo.com or leave us a voicemail at 319-321-5301. Our very best to you and yours.
Take good care, Vicky and the rest of The Pet Sitter family.

Two Sisters Kennels, located in West Branch just outside Iowa City, offers dog boarding and day boarding for your pups! We are currently offering Doggie Day Boarding Punch cards, 5 days for $80 ($100 value)! Day boarding is a great way to get your dog socializing and exercised. Dogs will be let out in small, hand selected groups to play throughout the day. In addition to our dog boarding services we are offering a "doggie delivery" service. We are available for pick up and drop offs for day boarding, grooming, and vet appointments. If you have an appointment with The Groom Station or your vet, just give us a call and we will come to your home for a no contact pick up. Check us out at www.twosisterskennels.com or reach us at info@twosisterskennels.com /319-371-3200. Lauren & Michelle
Be one of the first to schedule a day or overnight at any of these great home away from homes and receive a $10 Leash on Life gift card.
Keeping your dog busy…
Here is some information from two great local trainers. While they are not able to have classes at this time, consults are still available. Remember to get your dog or new puppy signed up ASAP once these businesses open again.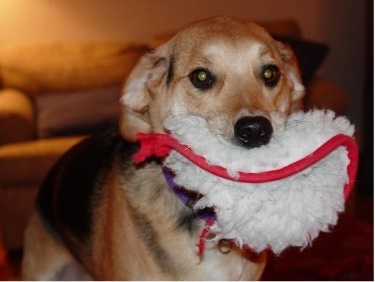 SPOT & CO. Dog Training
(Sung to the tune of "If I Only Had a Brain") If I'd gone to training classes, I'd not have chewed your glasses, Or caused you so much pain, Oh I would have been a good dog and I could have been a good dog, If I only had been trained!"
The arrival of COVID-19 does make it a little more challenging to train a dog these days, but our trainers are resourceful! While we wait to resume in-person classes, we remain available by phone, email and for "virtual" consults and training. For more information, call (319) 354-0885 or email spotandco@mchsi.com . You can also check out our Facebook page for training/behavior tips.
In the meantime, here are some fun things you can do with your dogs and puppies at home:
"Play In & Out" using your dog's kennel/crate. You can also play "on and off" of a footstool or other low item. Use treats to lure your dog "in and out" or "on and off" and always praise your dog when she gets it right.
"Nose work" – put a treat in a small, open cardboard box and let your dog/puppy watch. Have another family member hold the dog while you put the box down on the floor. Tell your dog to "find it" and praise when he goes to the box to get the treat. Repeat this several times and when your dog is reliably going to the treat box, add a second box so he will have to figure out which box contains the treat. Try to find boxes that are about the same size and always put the treat in the same box so only one box contains the scent. As your dog reliably goes to the right box, add another box and spread the boxes apart to make it more difficult.
We would also like to extend a special "thank you" to the staff at Leash on Life for making it easy for all of us to get food, toys, treats and other fun things for our dogs while we practice social distancing. We miss seeing everyone with their dogs and puppies and hope to see you back in classes with us soon! Sue

Given the current state of covid-19 in Iowa, Best Friends Dog Academy has expanded our services to offer distance/online dog training. Distance training is practical, effective, and fun! Here are just a few benefits:
Work on specific behaviors tailored to your needs

Convenient and flexible scheduling

Work with a credentialed and experienced professional trainer while in the comfort and safety of your own home.

Fewer distractions for your dog = more success to build on

Owner does the training resulting in more engagement from the dog as well as a stronger bond

Video allows for precise coaching and immediate feedback to enhance your skills and get results

Great for manners, behavior modification, key skills like attention and recall, teaching/conditioning nail trims and more!
Email info@bestfriendsdogacademy.com for more information or visit us at www.bestfriendsdogacademy.com. Follow us on facebook for free tips on enrichment, dog training, and behavior modification:
https://www.facebook.com/Best-Friends-Dog-Academy-170918286972991/
We remain grateful for your business and support. Stay healthy and happy training!
Liz & Sara
Stocking the Pantry…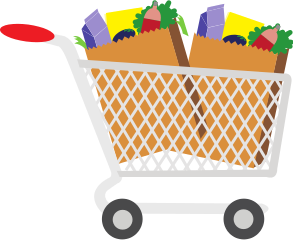 Thank you a thousand times over. As a matter of fact, five thousand times over. That is how much our community has donated in pet food, through Leash on Life, for dogs and cats in need. Our local human food pantries are busy and there are many requests for pet food. We are partnering with the Iowa City CommUnity food pantry, Coralville pantry, North Liberty pantry, Paws and More in Washington and the Iowa City Animal Care and Adoption Center. The need continues and we continue to distribute your donations as they come in. We couldn't do this without you. Thank you!
Adoptable Pet of the Month…



While the Iowa City Animal Center maybe closed there are still a few dogs and cats available for adoption. Visit the web site and give them a call if you are interested.
Call (319) 356-5295 or visit www.icanimalcenter.org to learn more about all the animals at the Center.